The right internet marketing can help sell your home. Most buyers these days are either starting their home search on the internet, or are using it along with their Realtor® to preview potential properties. Here's how we make sure your home stands out when buyers are looking for a home online:
How Your Home Shows up On the Internet:

When we upload your home information and pictures into the local Multiple Listing Service, it's picked up by all real estate brokerage and individual agent websites through IDX data exchange. Your home will be featured along with all other available homes on most websites within 24 hours.

​​​​​​​Most real estate brokerages and agent websites have an "auto email update" feature that potential buyers and their agents have setup to get emails of new properties that meet their criteria the day they come on the market. Your home listing will be sent out to all potential buyers by email. Because of this, having all quality pictures and marketing materials ready and available at the time the property is listed in very important. Additionally, another reason to price your home properly – if buyers are only looking up to $500,000, and you're overpriced at $510,000, when your market value is more likely to be around $490,000, potential buyers won't even see your home listing!
​​​​​​​
It's imperative that this first impression is a good one – top quality pictures showcasing the best features of your home, correct listing information on size and amenities, and a short, but well written and descriptive narrative on your home's features to capture attention.
​​​​​​​
We can prepare a virtual tour of your property giving buyers a look through our outstanding pictures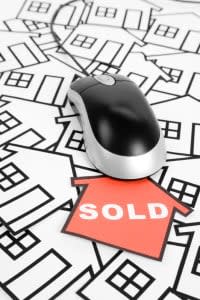 and where appropriate, panoramic or 360 degree views of certain rooms or features.
​​​​​​​There's a number of very popular websites that don't get fed information from the local MLS, and for those, I make sure each one is uploaded as soon as possible with your home's information and pictures. Those websites include Postlets, Zillow, Facebook, Trulia, and of course our website:

​​​​​​​Additionally, on our website, prospective buyers can have access to more information about local schools, area services, neighborhoods, and other more detailed information about your home. When they have an interest, buyers will typically locate the page on our website after viewing the property initially on one of the sites listed above, so we strive to make our website a place to really put your home on full display, as people viewing the property here are generally quite interested and may have already come to view your home.